Uruguay vs Chile
Venue
: Estadio Charrua, Montevideo
Capacity
: 14.000
Kick off
: 15:10 hs (Uruguay)
Match Officials
Referee
: Kurt Weaver (USA).
Assistant Referees
: Claudio Cativelli and Martín Bangueses (Uruguay)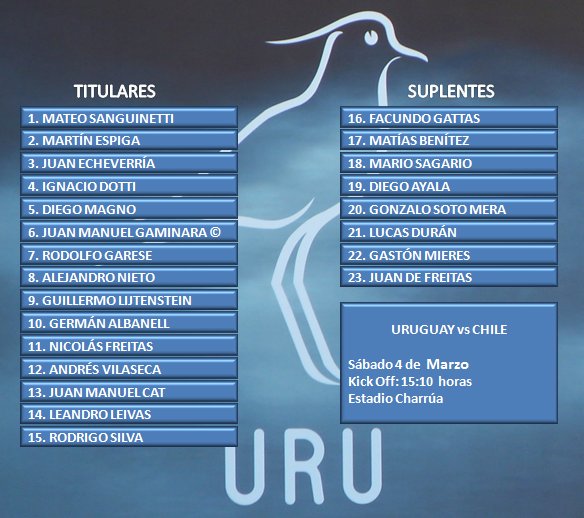 ---
---
Posts: 860
Joined: Thu, 28 Apr 2016, 14:02
Location: Las Canteras, Uruguay
National Flag:
Uruguay
I had personal issues and couldn't attend. I watched the match on ESPN.

Uruguay crushed Chile 45-14. After a tight first quarter, Uruguay scored multiple tries.
---
---
---
---
Who is online
Users browsing this forum: Baidu [Spider], Bing [Bot], fridge46, Google Adsense [Bot], marvinparsons, sammo, Was_a_Kat, welshdragon2000 and 12 guests