Warsaw: stadionie Polonii
A chance for Poland to take 2nd place with a win of any margin, OTOH a Swiss win could take 3rd place from the Poles. Last time the two played each other was in 2004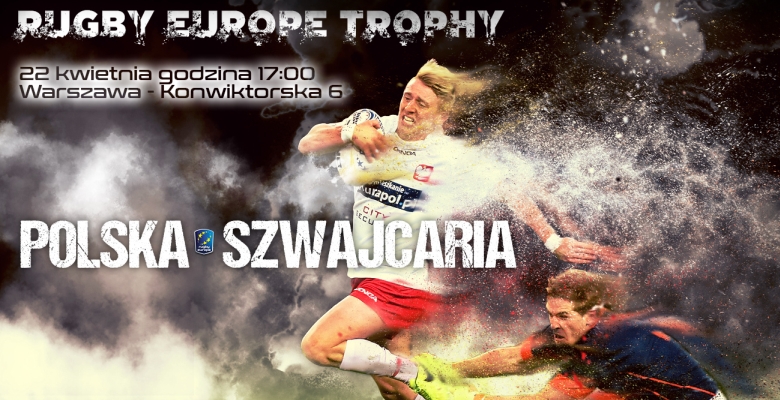 ---
Unfortunately we can't field our the best squad. Some players are injured, some can't play in due to clubs obligations. We played with Switzerland twice and both won. I hope to see interesting play and a lot of emotions, our opponent is a very good team.
---
Our coaching staff just announced Polish squad. Only one player from abroad:

01) Marcin Wilczuk - Ogniwo Sopot
02) Adrian Ignaczak - Budowlani Łódź SA
03) Sebastian Kacprzak - Lechia Gdańsk
04) Piotr Karpiński II - Budowlani Łódź SA
05) Stanisław Powała-Niedźwiecki - Ogniwo Sopot
06) Marek Płonka Jr - Lechia Gdańsk
07) Michał Mirosz - Budowlani Łódź SA
08) Piotr Zeszutek (kapitan) - Ogniwo Sopot
09) Dawid Plichta - Budowlani Łódź SA
10) Mateusz Plichta - Ogniwo Sopot
11) Tomasz Gasik - Orkan Sochaczew
12) Daniel Gdula - Pogoń Siedlce
13) Grzegorz Szczepański - Ogniwo Sopot
14) Wojciech Brzezicki - Budowlani Lublin
15) Mateusz Lament - Pogoń Siedlce

16) Paweł Grabski - Pogoń Siedlce
17) Sebastian Kostałkowski (debiutant) - Skra Warszawa
18) Jonathan Michalak - USG Rugby Genlis
19) Piotr Wiśniewski - Budowlani Lublin
20) Maciej Panasiuk (debiutant) - Pogoń Siedlce
21) Marek Grabowski - KS Budowlani Łódź
22) Szymon Sirocki - Arka Gdynia
23) Adam Piotrowski (debiutant) - Ogniwo Sopot
---
Annoyingly no live stream from Rugby Europe for this game.
---
---
---
Ser Podrick of Payne wrote:Streaming only available to "Premium" customers, which I assume means paying!

Halftime score is Poland 0 - 14 Switzerland according to

https://twitter.com/SwissRugbyUnion
Why can't rugby europe show the game? Don't they show REC ? It should apply to all levels.
---
Neptune wrote:Why can't rugby europe show the game? Don't they show REC ? It should apply to all levels.
Maybe it's an issue of the rights to show the game and Polsat don't share or ask too much?
Anyway, Switzerland now lead 19 - 0 in the 2nd half.
---
Final score

Poland 12 - 22 Switzerland
---
---
Posts: 1387
Joined: Fri, 16 May 2014, 17:25
Location: Edmonton, Alberta
National Flag:
Canada
Man Switzerland has really come up with a vengeance. To get promoted and then finish 3rd in the pool is incredibly impressive even with Moldova falling short of expectations and Ukraine completely imploding. I'm also impressed by the Polish results this year even if they fell short this game. Three teams finished with a 3-2 record and look to have the makings of a competitive level RE Trophy. Hopefully the three of them can close the gap between themselves and the loser of Portugal/Belgium.

Does anyone know the make up of the Swiss team? Are they trained and playing in Switzerland? Plying their trade in the French leagues whether with Servette or various French clubs? Or are they "pulling a Spain" and using a number of French heritage players?
---
Who is online
Users browsing this forum: Baidu [Spider], Google Adsense [Bot] and 11 guests