Posts: 799
Joined: Sun, 27 Apr 2014, 03:45
Location: Australia
National Flag:
New Zealand
Venue: Ljubliana
Referee:
Team Lists
News and views.
Last Five Results
7/05/2016: Slovenia 38-23 in Ljubliana (REC 2C)
25/04/2015: Slovenia 17-16 in Vienna (REC 2C)
03/05/2014: Austria 20-8 in Vienna (ENC 2C)
20/04/2013: Slovenia 22-20 in Ljubliana (WCQ Europe 1; ENC 2C)
14/04/2012: Austria 19-5 in Ljubliana (Test Friendly)
Source
www.rugbyinternational.net
---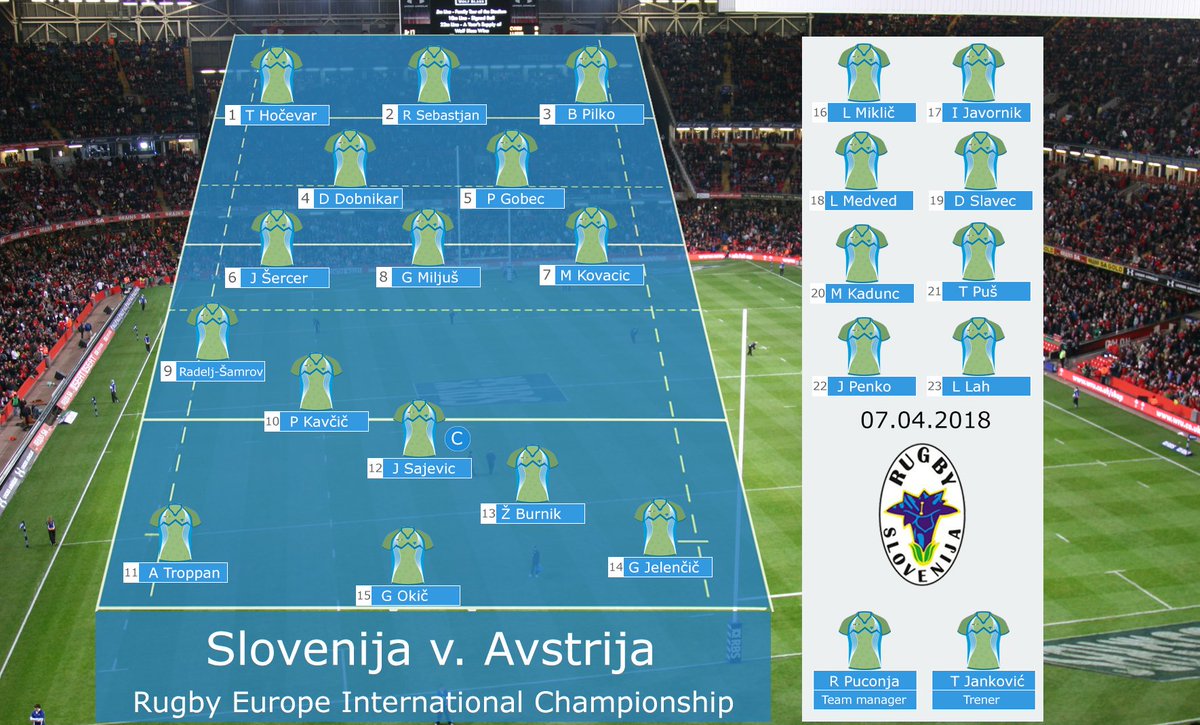 https://twitter.com/slorugby1
None of the Skofic brothers in the squad this time.
Austria
1. El Agrebi Omar (C)
2. Büttner Maximilian
3. Klaffenböck Michael
4. Pauser Stefan
5. Meßmer Lorenz
6. Caratas Bogdan
7. Schneider Robert
8. Kolb Lukas
9. Navas Maximilian
10. Morris Peter
11. Graf Christopher
12. Dobner Lukas
13. Radomirov Alexander
14. Reiseneder Stephan
15. Preclik Benjamin
16. Westerlund Philipp
17. Prapsilo Adi
18. Fiebrich Johannes
19. Lee Robin
20. Limlei Anton
21. Lerchbaumer Gerald
22. Marka Alexander
23. Kastelic Heinrich
https://www.facebook.com/rugbyaustria/p ... =3&theater
---
---
Result: Slovenia 18 - 22 Austria

Result was in doubt to the end but a late try for Austria regained the lead and was very well converted, they then controlled possession from the restart for the final minute or so.
---
Austrian no6 probably Romanian
---
BogdanDC broke eligibility rules for austria
---
---
---
Bogdan C. Plays since many years in Austria for Celtic RFC and was always a good player but never made it to the NT for various reasons. Due to many circumstances he made his debut of the bench 2 weeks ago against Slovakia. He is definitely eligible for Austria through the residence rule..
---
Who is online
Users browsing this forum: Bing [Bot], Google [Bot] and 14 guests