The match is to be played at Upesciems on the outskirts of Riga.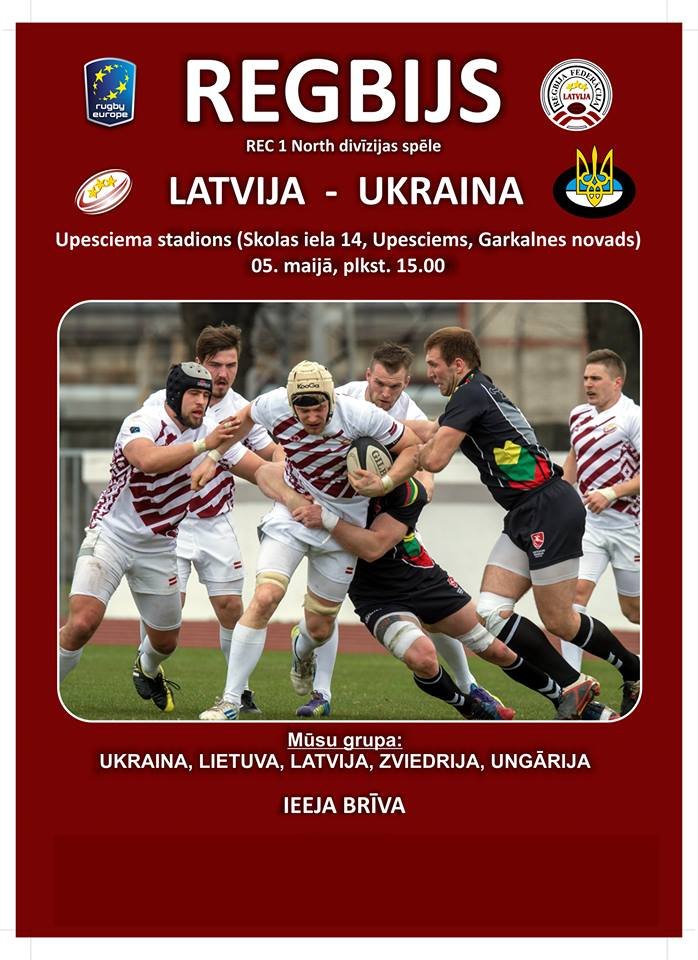 ---
Problems for Latvia as the "Miesnieki" club wants to participate in a club tournament in St Petersburg the same day as the future test with Sweden, so the Federation tried to block this. Only 3 out of 14 expected players from Miesniki arrived for a training camp with the national team for these upcoming games, so it's uncertain if this was a "boycott" protest.
---
Well here is the Latvia squad although without clubs - but all these players in a previous squad were from Miesnieki and some are missing this time:
Kārlis Garokalns, Emīls Balodis, Viktors Silvoniks , Leno Bramanis, Ivars Eglis, Dāvis Pērkons,

1. Kaspars Briedis
2. Sandis Šveds
3. Endrjū Marks Šteinbergs
4. Māris Streikišs
5. Dāvis Pērkons
6. Emīls Balodis (kapteinis)
7. Dāvids Bērtiņš
8. Ainārs Bērziņš
9. Mārtiņš Bokišs
10. Ruslans Kotļevs
11. Ivo Kapiņš
12. Ričards Iesalnieks
13. Pavels Tulubjevs
14. Dāvis Bajārs
15. Roberts Džo Davidsons

16. Ingus Aivars
17. Gatis Purviņš
18. Valērijs Runco
19. Janeks Taškāns
20. Toms Asejevs
21. Mārtiņš Rundāns
22. Dāvis Akmeņkalns
23. Jānis Šveds
---
Result: Latvia 14 - 32 Ukraine
---
It's interesting where the Ukraine go from here. There are many names on the Ukraine team sheet that have been there for over a decade such as Kirsanov, Lomakin, Tsapenko and Garkavii. They are still the starting players for the best clubs in Kharkov and Odessa so unless new players break through here it's difficult to know who else to pick.

There are many players in Poland and Russia who could help lower the average age but they are not always available.

As the Ukraine won't bounce back this year to the RET they'll spend another season in this division and the team get another year older which makes you wonder how they'd have got on anyway in the division above.

Compare this to the team coming down next year in the form of Moldova. Maybe not necessarily out of choice they have had to bite the bullet and choose a new team this year but this should stand them in good stead for next year. Maybe the Ukraine should have done something similar earlier especially when promotion was not a possibility?
---
Who is online
Users browsing this forum: Bing [Bot], DotJP, Google [Bot], Google Adsense [Bot], Majestic-12 [Bot] and 10 guests