Posts: 1334
Joined: Thu, 28 Apr 2016, 14:02
Location: Las Canteras, Uruguay
National Flag:
Uruguay
USA vs Uruguay will be held too late for us. I'm not sure I will watch it.
---
Posts: 1990
Joined: Thu, 23 Feb 2017, 01:37
National Flag:
United States
NaBUru38 wrote:USA vs Uruguay will be held too late for us. I'm not sure I will watch it.
Just have coffee cocktails...
---
---
Posts: 6919
Joined: Thu, 17 Apr 2014, 02:51
Location: São Paulo
National Flag:
Brazil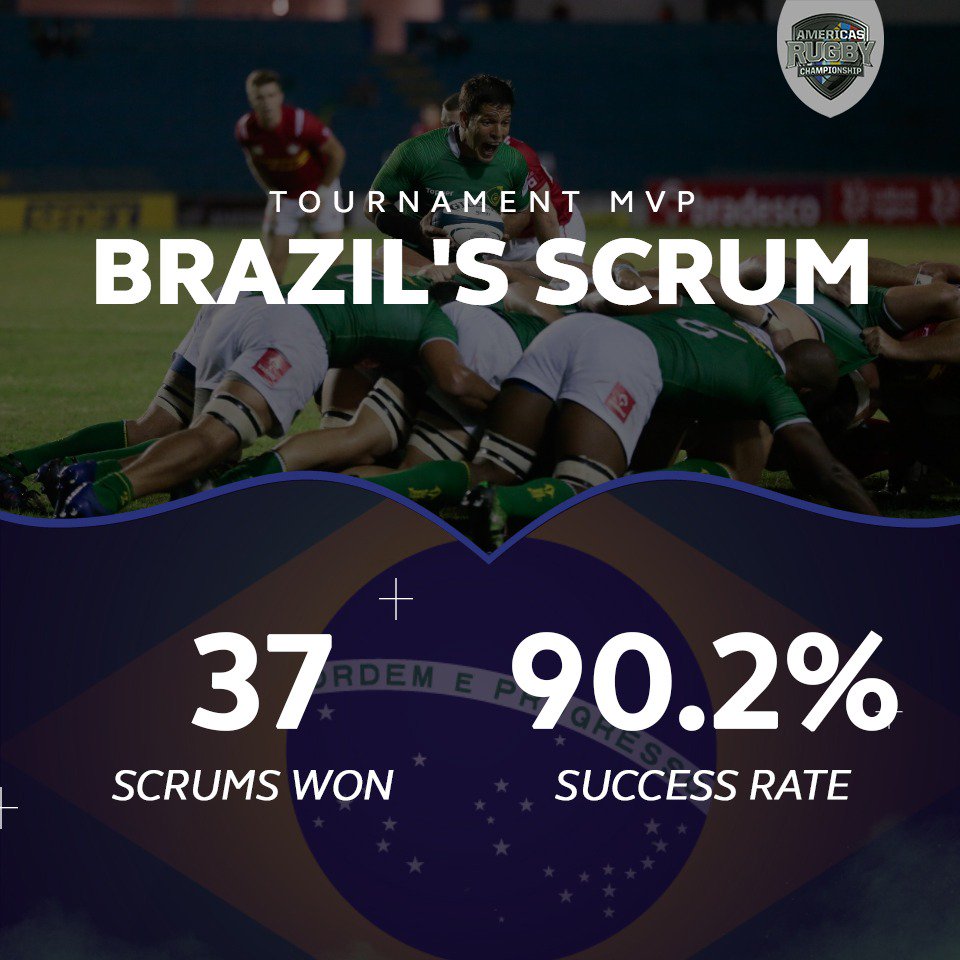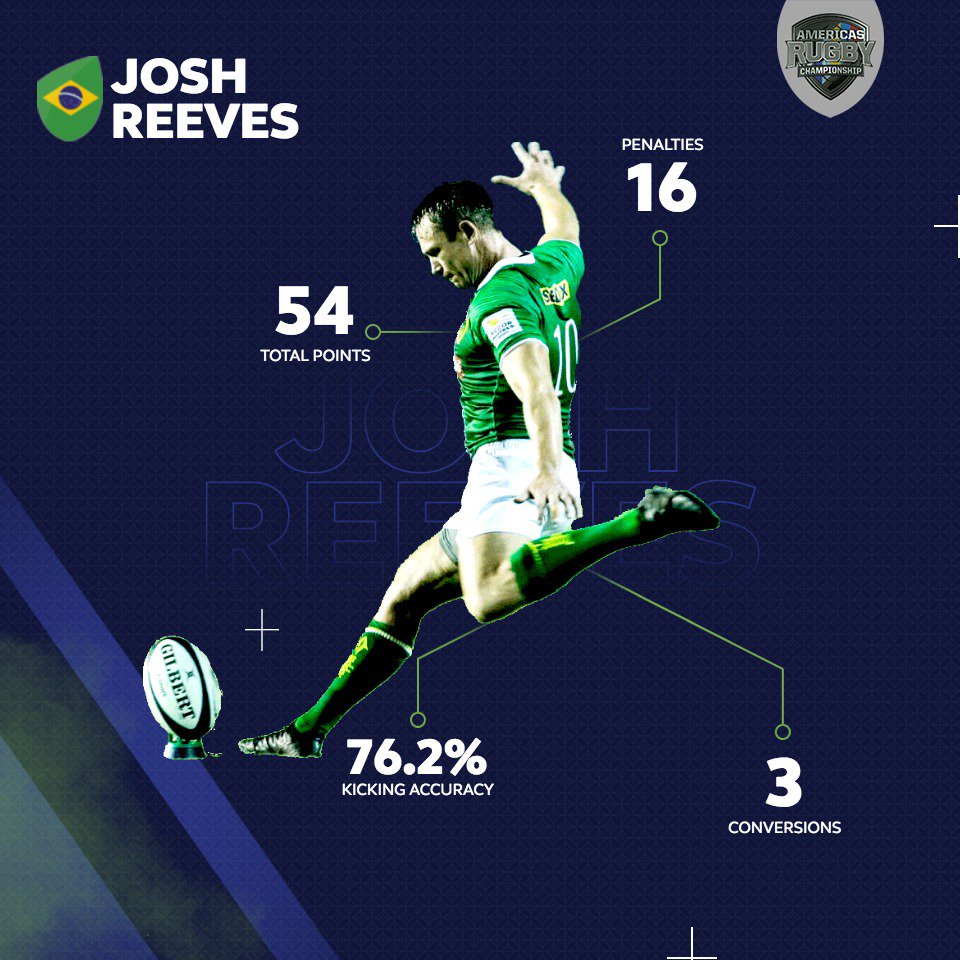 Josh Reeves is the ARC 2019 top scorers, breaking the record of points scored by a player in the competition.
---
---
Wtf RAN, what is the format for this year?!
---
"You will never know, har har har har har!"
(satanic laugh)
<- RAN's chairman
---
Format and fixtures now on the website
---
With a shift in some of the participating teams, and qualifications for Americas Rugby Challenge and Rugby World Cup, there's a new look to the 2019 RAN Men's 15s Tournament. Here's what you need to know:

North Division:
With Cayman defeating Guyana and now playing in the 2019 Americas Rugby Challenge, there is only one match in the North Championship division – Bermuda versus Jamaica.
USA South will play a warm up preparation match for Cayman, in Cayman, date TBA
In the North Cup, Dominican Republic, Turks and Caicos, and the British Virgin Islands will all play each other.
Bahamas elected not to participate in 2019
South Divisions:
In the South Cup competition, Martinique, Curacao, and Barbados will all play each other.
In the South Championship Division, Trinidad & Tobago have elected not to participate, so there is only one match with Guyana (home) playing Guadeloupe.
2019 Final
The final will be the Bermuda (North Champion) vs. either Guyana or Guadeloupe (South Champions).
If Guyana win it will be played in Guyana. If Guadeloupe win it will be played in Bermuda.
There is no promotion or relegation as such after these matches since 2020 is expected to be the first qualifying round for Rugby World Cup 2023, and as such only Full Members of World Rugby can compete in 2020.

2019 RAN Men's 15s Schedule
North Championship
Bermuda vs. Jamaica – March 9th
Result: Bermuda 43-14 Jamaica

North Cup
British Virgin Islands vs. Turks & Caicos – May 4 2019
Turks & Caicos vs. Dominican Republic – April 13 2019
Dominican Republic vs. British Virgin Islands – TBA

South Championship
Guyana vs. Guadeloupe – Tentatively April 27th

South Cup
Martinique vs. Curacao – March 23, 2019
Martinique vs. Barbados – March 16, 2019
Barbados vs. Curacao – April 6 2019

One-Off Internationals / Warm-up Matches
St Lucia vs. St Vincent – TBA
Mexico vs. Capital Selects – July 27th
Cayman vs. USA South – TBA

Playoff Matches
2019 RAN Men's 15s Final: Winner North Championship vs. Winner South Championship
---
By now the RAN championship has lost a big part of its (already non enormous) meaning. It's an Americas Rugby Challenge qualifying, more than a continental Championship. Without Canada, Usa, Mexico, Usa South, Cayman, considering some other forfeits (Bahamas, S.Vincent&G, USVI, French Guyana, T&Tobago?) and with some big nations like Cuba, Porto Rico and Haiti still not involved in international rugby, it's hard to define a North America Champion the winner of this tournament
---
they "elected" not to play. Because that's what rugby is about. :-/
Ceterum censeo Sex Nationes esse augendas.
---
Posts: 3414
Joined: Wed, 14 Oct 2015, 13:30
National Flag:
Germany
rey200 wrote:they "elected" not to play. Because that's what rugby is about. :-/
As sad as it is, that's actually true. The big nations elect to not play minor nations, and they adapt to it. What would happen in socccer? Suspension for the Union?
How to grow rugby worldwide?
Look at the world ranking in July. Teams ranked 1-10 have to play one team from 11-20 (they don't play in a regular competition) away the next year. 11-20 play 21-30 away and so on. Yes, it really is that simple.
---
Posts: 6919
Joined: Thu, 17 Apr 2014, 02:51
Location: São Paulo
National Flag:
Brazil
So Bermuda vs Jamaica was indeed a semifinal
---
Who is online
Users browsing this forum: Google [Bot] and 13 guests