Posts: 1974
Joined: Thu, 08 May 2014, 11:00
National Flag:
Faroe Islands
The USA Olympic rugby team, Antwerp 1920
---
Posts: 1497
Joined: Thu, 26 Jun 2014, 05:56
Location: Zemo Vera, Tbilissi, GEORGIA
NO sir, I knew him in person, even used to chat pitch-side on his visits to GEO
---
---
FLIDTA RISXVA wrote:NO sir, I knew him in person, even used to chat pitch-side on his visits to GEO
Great player and man!
---
amz wrote:
Some Close people to me played in this Historical game.What a game...
---
Posts: 1497
Joined: Thu, 26 Jun 2014, 05:56
Location: Zemo Vera, Tbilissi, GEORGIA
---
Well spotted like always
, it was the National Stadium ("23th August" on that time).
---
Sables4Eva for sure will appreciate this one:


---
Posts: 1133
Joined: Fri, 25 Apr 2014, 14:11
National Flag:
Zimbabwe
Very much, except for the scoreline. If things carry on the way the ZRU are going we will be back to challenging the likes of Romania again soon.
---
Paris 1912, from
https://www.flickr.com/photos/rugby_pioneers/
According to the rules of the time, a team fielding a player with hairs no parted in the middle had match lost and a fine of 25,000 francs : )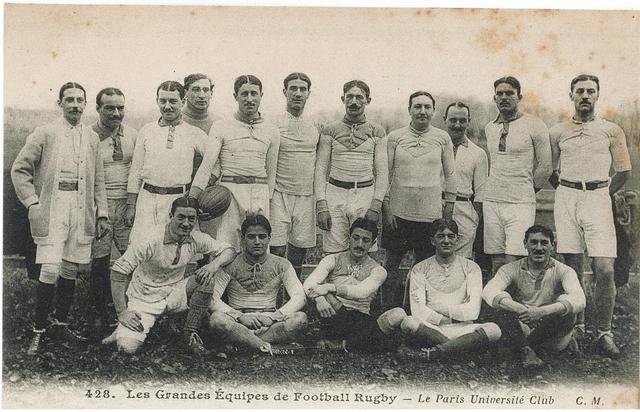 ---
Who is online
Users browsing this forum: Amargo, Bing [Bot], RugbyPUBtbilisi and 11 guests