1977, the "black" year of italian rugby. Between March and May the "Azzurri" lost in Casablanca against Morocco (10-9) and were trashed in Bucarest by Romania (69-0, that would be 81-0 nowadays with the new points system).
What happened?
The welsh coach of the italian national team, Roy Bish, went "to the mattresses" against the president of the italian federation, Martone. Bish menaced to dismiss and the players were on his side. Martone was re-elected and Bish immediately kept his promise quitting the role. The two games versus Morocco and Romania were played two weeks before and five weeks after the leave of Roy Bish, with an heavy atmosphere between the players.
This surely may explain, at least in part, those two unusual knocks-out.
Romania won the Europe Cup that year, in front of France, Spain, Italy, Poland and Morocco.
Soviet Union finished just second in pool B.
We remembered those events in this facebook post, but it's all in italian language
http://www.facebook.com/permalink.php?s ... 0689872550
1977 Europe Cup on wikipedia
https://fr.wikipedia.org/wiki/Troph
ée_européen_FIRA_de_rugby_à_XV_1976-1977
---
---
The first release of the Krasnoyarsk TV program about rugby 15x15. Young coach of STM Alexander Pervukhin and Krasny Yar star Yuri Nikolaev, fragments from the match Russia v Italy in Krasnoyarsk. This is 1998.

---
Moroccan championship 1920 final, in Rabat. From fb page "Rugby au Maroc"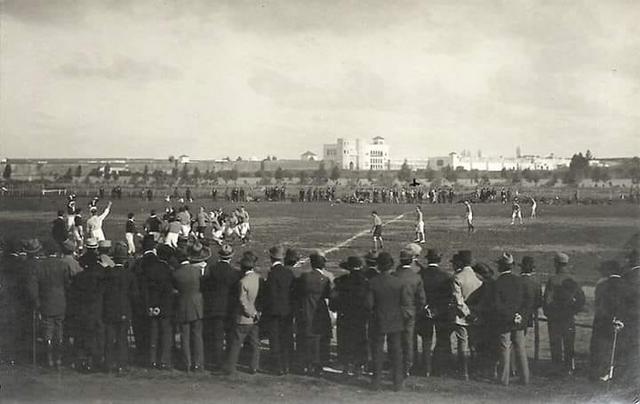 ---
The Twickenham Rugby Museum twitter page is a cave of rugby jewels. Look at "the oldest known photograph of rugby", for example (post of April 29)
https://twitter.com/wrugbymuseum
---
The
1860
photo mentioned above, "the oldest rugby photo known".
By the way, someone few years ago discovered a 1851 photo (reported on this thread some pages above) maybe/probably representing as well two teams of rugby, standing before the game; but evidently the Rugby Museum doesn't consider that one a rugby photo with certainty.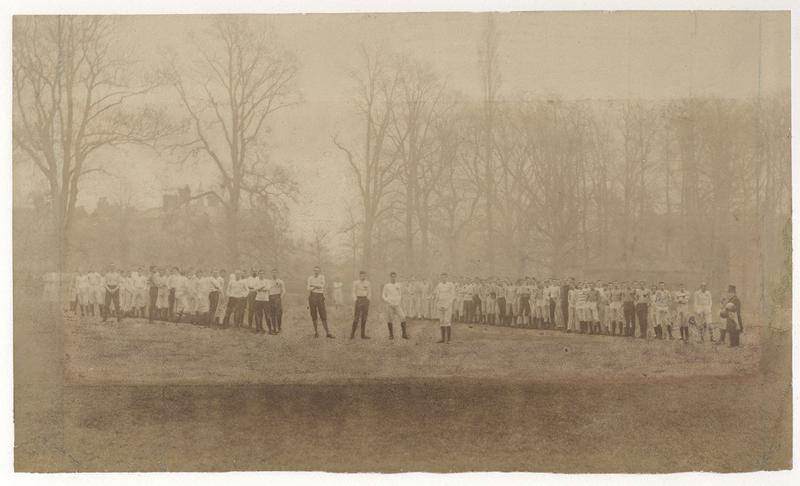 ---
The team of the Rosario Athletic Club of 1884, the oldest photo of a rugby team in Argentina.
---
Who is online
Users browsing this forum: Google [Bot], Google Adsense [Bot] and 11 guests