Apparently, first ever test match on november 25 for
Belize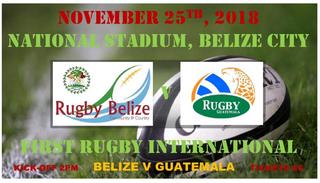 The fixed debut of
Nauru
and
Tuvalu
, instead, should have been moved. On november 11, the date fixed for their test match, there's now the Oceania 7s in Suva, with both Nauru and Tuvalu competing. So I hope the test match has been moved to the week after and not cancelled
---
Posts: 4259
Joined: Thu, 17 Apr 2014, 02:51
Location: São Paulo
National Flag:
Brazil
---
Well I really hope they are successful, doing it in a sustainable way.
Au temps du bloc soviétique, l'Arménie était championne de rugby en URSS.
I can hardly believe this. Were they really Soviet champions back in the day?
---
Posts: 4259
Joined: Thu, 17 Apr 2014, 02:51
Location: São Paulo
National Flag:
Brazil
---
Posts: 1679
Joined: Thu, 26 Jun 2014, 05:56
Location: Zemo Vera, Tbilissi, GEORGIA
RUBBISH and DISGRACE
As I've mentioned many times
OUR NEIGHBORS are champions in BOAST'ing ... not rugby
---
Yes. Your views about Armenians is well documented.
---
Who is online
Users browsing this forum: No registered users and 23 guests