victorsra wrote:Yes focus on who are legaly or realisticaly able to join WR. I should scrap Vatican as well
Yes, they're plenty of not eligible Argentinians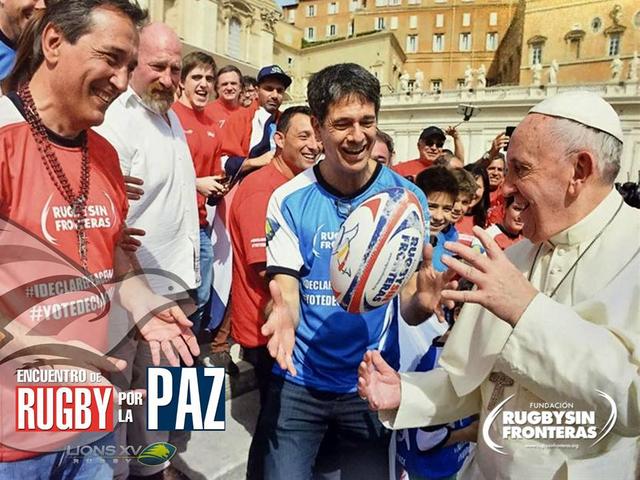 ---
---
Posts: 3258
Joined: Tue, 06 Oct 2015, 22:54
National Flag:
Spain
---
Posts: 4897
Joined: Thu, 17 Apr 2014, 02:51
Location: São Paulo
National Flag:
Brazil
Yes. Independent countries or territories that are members of another Olympic sport.
Break-away unrecognised or partialy recognised countries are problematic for lists. We usualy list Taiwan and Kosovo because they are members of IOC. Gibraltar is a FIFA member, therefore there's an important precedent. But AFAIK Western Sahara, Abkhazia, Somaliland, etc are not members of Olympic sports federations because they are too much trouble.
However it is obviously nice to know if there is rugby in those places. It should be a different category in our list.
---
Posts: 2638
Joined: Wed, 14 Oct 2015, 13:30
National Flag:
Germany
Canalina wrote:

victorsra wrote:Yes focus on who are legaly or realisticaly able to join WR. I should scrap Vatican as well

Yes, they're plenty of not eligible Argentinians
Well, the guy on the right qualifies through residency
He also likes rugby: ""It's a tough sport, a lot of physical contact, but there is no violence. There's great loyalty, great respect. Playing rugby is tiring. It's no easy walk. And I think it's useful to strengthen character, and one's will."
Edit: he has also plans:
"I pray for you, and I wish you the best. But also pray for me, so that even I, with my collaborators, can make a good team and make it to the goal line."
https://www.romereports.com/en/2013/11/ ... ing-field/
How to grow rugby worldwide?
Look at the world ranking in July. Teams ranked 1-10 have to play one team from 11-20 (they don't play in a regular competition) away the next year. 11-20 play 21-30 away and so on. Yes, it really is that simple.
---
vino_93 wrote:

Corsica now has the same level of autonomy as Saint Pierre & Miquelon, Saint Barthelemy and Saint Martin (territorial collectivity of France)

.

Lol, I'm sure they would love you !

But no, they aren't. They are still full part of Metropolitan France.

What happened is only the merge of Départements with Région.

So of course it's a bit different than other regions, but nothing comparable to oversea territories.

In fact the only place in France with the same competencies is Lyon Métropole.

They would love being represented in sport, but that will not happen.
Corsica is a collectivité territoriale unique since last year - a Territorial Collectivity (albeit within metropolitan France). It is the only one in France.
---
Who is online
Users browsing this forum: Google [Bot], Google Adsense [Bot] and 6 guests