German Bundesliga map (made by a french website)
and Italian Pro14+Eccellenza map
---
The Bundesliga map is interesting. Obviously clubs like Berlin 03 (in former East Berlin) and Leipzig aren't traditional powers in German rugby. Italy basically shows a country where the game has failed to expand in the Six Nations era and really for the last 50 years or so.
---
Posts: 3226
Joined: Wed, 14 Oct 2015, 13:30
National Flag:
Germany
[quote="Canalina"]German Bundesliga map (made by a french website)
I absolutely didn't see this great effort because it was posted in "other subjects". Where exactly did you find it? If you can still recall it. In Germany, the map shows the teams from 2016/17 with Luxembourg missing out. Since than one Hamburg club went down with another Berlin club moving up and in the South/west Luxembourg got replaced by Neckarsulm a town close to Heidelberg. What I like about the map is, that even an apparent blank spot on the map has i.e. three clubs from Munich in the 2nd Bundesliga (MRFC, StuSta, Unterföhring).
How to grow rugby worldwide?
Look at the world ranking in July. Teams ranked 1-10 have to play one team from 11-20 (they don't play in a regular competition) away the next year. 11-20 play 21-30 away and so on. Yes, it really is that simple.
---
---
---
---
I like this
https://mapire.eu/en/browse/composite/
It's a sort of historical google maps of Europe, despite being based on maps of different decades of the same century.
Playing with the "opacity" level you may see under the historic map the correspondent nowadays map
---
---
I like this, "Antarctica without ice"
from
https://www.facebook.com/amazingmap1/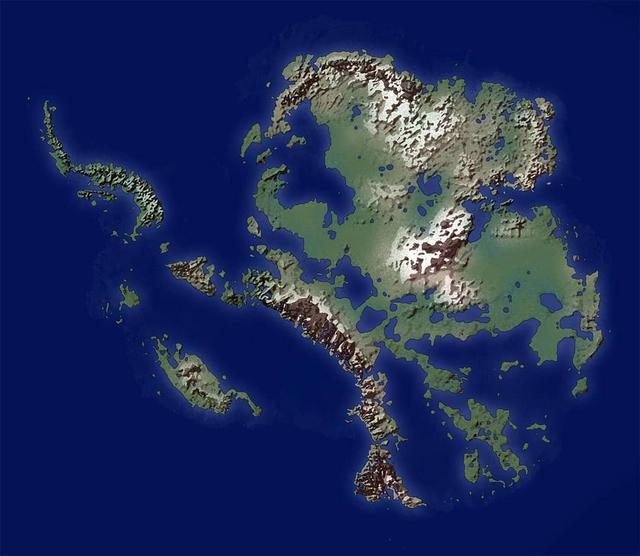 ---
---
Who is online
Users browsing this forum: No registered users and 8 guests