Yes, I saw it too. Being all from CRAT A Coruña they are well used to travelling together
Some of their players made the honour kickoff with a lineout at LaLiga soccer game between Deportivo and Málaga yesterday:
https://twitter.com/elenarocamoro/statu ... 4801910785
---
As expected, Olímpico de Pozuelo clinched Spanish league again today. INEF managed to avoid relegation play-off spot after a hard season where they were even menaced with DSQ for lack of players.
---
Ricci has finally been selected as part of the All Star team:
http://www.marca.com/rugby/2018/04/09/5 ... b4627.html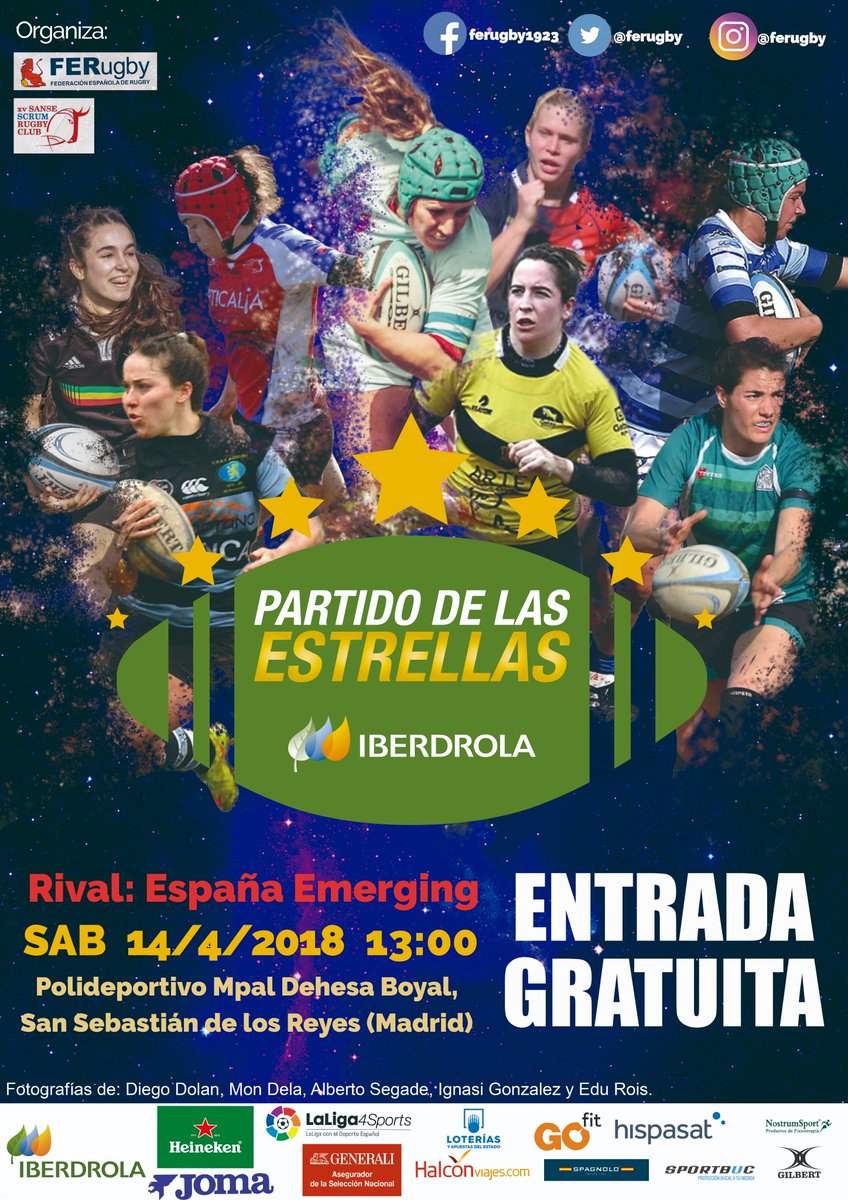 https://twitter.com/Cristi_Casillas/sta ... 8812930049
---
---
Posts: 75
Joined: Thu, 20 Jul 2017, 00:16
National Flag:
Wales
---
Streaming for Liga Iberdrola All Star Game (Saturday, 13:00 CET)

---
Spain U20/Emerging/Whatever got beaten 20-34 by Iberdrola All Stars.
---
Posts: 3618
Joined: Sat, 05 Jul 2014, 02:44
National Flag:
Australia
NSW Waratahs have beaten Queensland in the first Super W Final 16-13 in extra time. Awesome match, real intense and great skills shown by the ladies. Competition needs to expand next year to either be a full home and away season or to have women's kiwi teams involved.
---
Who is online
Users browsing this forum: No registered users and 1 guest